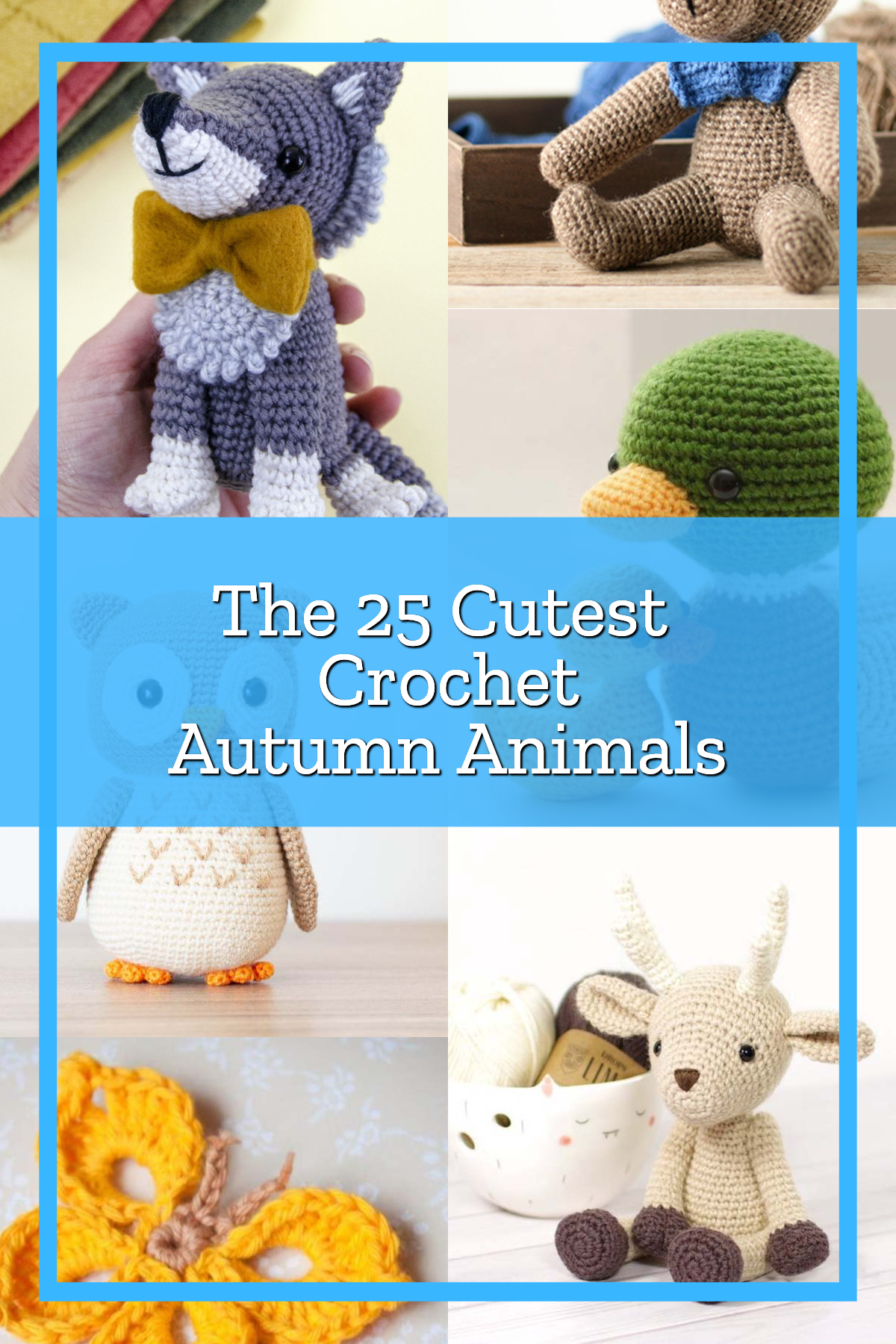 Friends, all the signs are already out there: temperatures are dropping, days are getting shorter, and leaves are turning brown. We need to face the inevitable truth that summer is coming to an end, and there is nothing that we can do about it. But wait! I might be giving you the wrong impression. I'm not saying any of this with a sad and fatalist tone; on the contrary, I think that every season has its own magic. And yes, summer's magic involves sun, water, and many margaritas, but trust me, autumn can be just as good.
So as we dust off the cardigans, let's not dwell on the past and start looking at all the great things that this upcoming season has in store for us. And don't worry, you are not on this alone; we are here to help! In order to make the transition easier, we have decided to compile the cutest and corkiest autumn crochet animals that will not only bring a smile to your face but will also remind us that fall is a wonderful season full of changes, movement, and beautiful colors.
Check out these awesome books!
These 25 fall animals crochet patterns will make you re-fall *wink* in love with autumn:
Affiliate Disclaimer:
Derpy Monster is supported by our readers. When you buy through links on our site, we may earn an affiliate commission, at no additional cost to you.

About the author
Mildred Bracho
Mildred is a nature lover and an extremely curious person. She's passionate about trying new hobbies and learning new skills. Always looking for ways to make her life more sustainable. She's a dog lover, who recently adopted a dog named Pretzel.
"To practice any art, no matter how well or how badly, is a way to make your soul grow, for heaven's sake. So do it." – Kurt Vonnegut