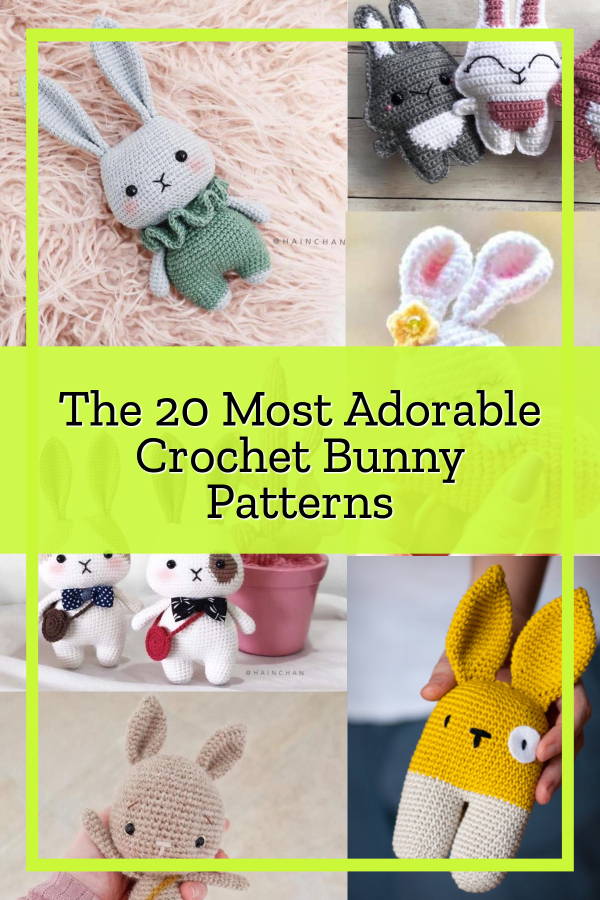 Spring is such a lovely season! Apart from allergies, it brings lots of beautiful things. Days are longer and warmer, flowers start to blossom and, depending on where you live, you may start seeing cute little bunnies here and there. That's definitely my favorite part!
There weren't many bunnies around where I grew up. I'm from a tropical country so it was more common to see macaws and sloths than any other animal. But ever since I moved to Europe I see them everywhere and I love it!
So here's a collection of my 20 favorite crochet bunny patterns.
Affiliate Disclaimer:
Derpy Monster is supported by our readers. When you buy through links on our site, we may earn an affiliate commission, at no additional cost to you.

About the author
Adriana Maronese
I taught myself how to crochet a few years ago and haven't been able to stop since then. I created this platform to help passionate crocheters like me feel inspired to create more. Because I truly believe life without art would be just boring.
"To practice any art, no matter how well or how badly, is a way to make your soul grow, for heaven's sake. So do it." – Kurt Vonnegut