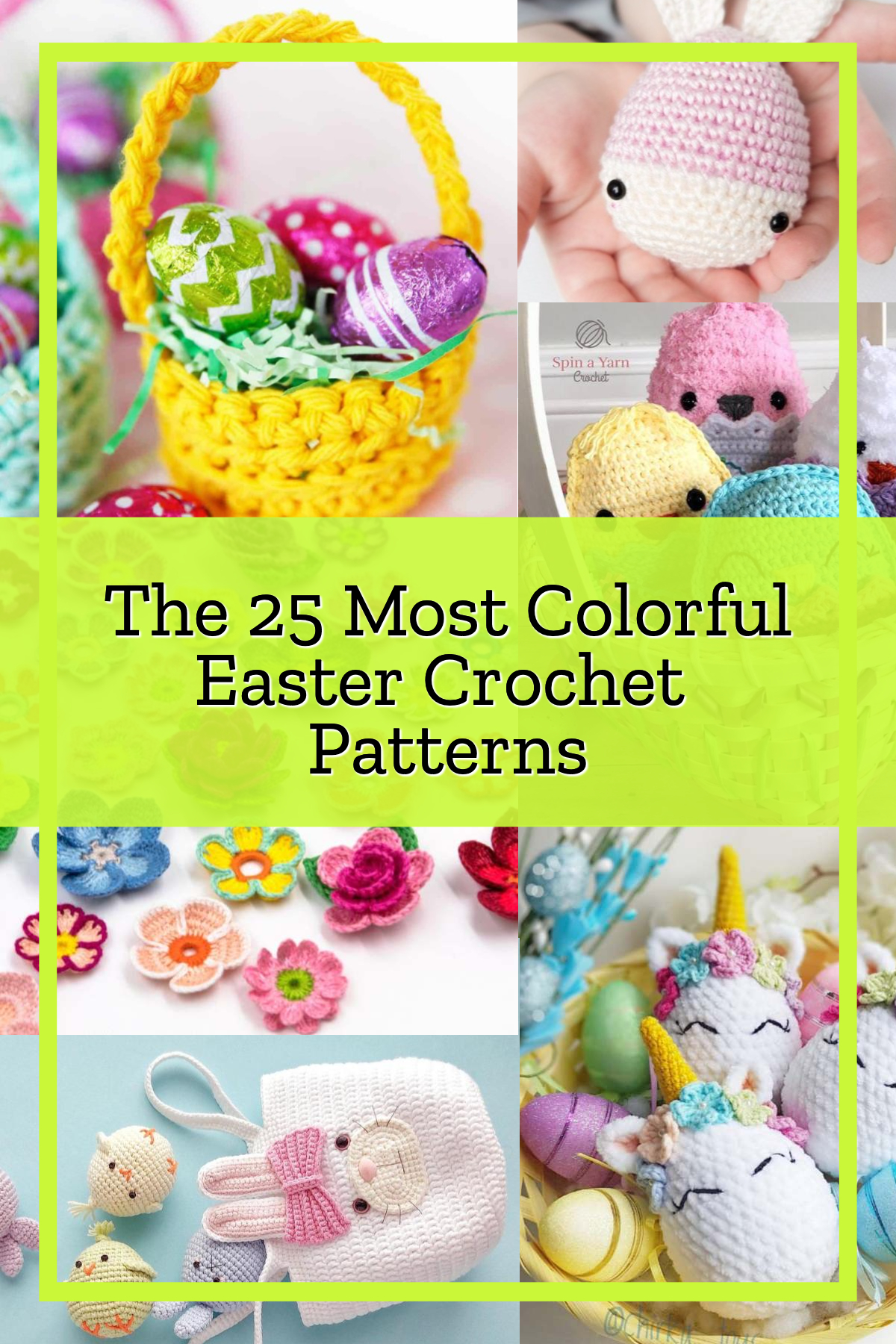 Ever since I was a child, Easter has been one of my favorite holidays of the year! It's just so much fun! When I was a kid, me and my cousins would spend the whole morning egg hunting in my grandparents' garden, then we would go to mass, say hello to each and every person in town, and finally, come back home to enjoy a six-hour-long family meal. What I love the most about it is that it's always been the perfect excuse to get all my family together and spend quality time with them.
Easter is also the perfect opportunity to get involved in lots of craft projects. From garland making to egg painting to home decorating there are just so many options to immerse yourself in DIY. The sooner you start the better because there are so many cute things you can make that it can be hard to choose! 😍 Here I present a compilation of my favorite Easter-inspired crochet and amigurumi projects.
Looking to start right away? Check these crochet kits out…
Enjoy our 25 favorite Easter crochet patterns for this season!
Affiliate Disclaimer:
Derpy Monster is supported by our readers. When you buy through links on our site, we may earn an affiliate commission, at no additional cost to you.

About the author
Adriana Maronese
I taught myself how to crochet a few years ago and haven't been able to stop since then. I created this platform to help passionate crocheters like me feel inspired to create more. Because I truly believe life without art would be just boring.
"To practice any art, no matter how well or how badly, is a way to make your soul grow, for heaven's sake. So do it." – Kurt Vonnegut