Chinese New Year is a 15-day festival with folkloric origins and is widely celebrated worldwide. Legend has it, years ago, a monster named Nian would attack villages at the beginning of each year. However, to defeat Nian, villagers needed to make him fearful with loud noises, bright lights, and the color red. Hence the use of big crowds, fireworks, and big colored envelopes during the celebration.
When I was a kid, I would visit Chinatown in Chicago with my parents every Chinese New Year. It was presented like a multicultural festival, there were foods from different cultures, beautiful dances, and colorful lights. To this day, I love to celebrate Chinese New Year with my friends, enjoying a reunion dinner with dumplings and Nian Gao (sticky rice cake).
This year, I want to crochet cute Lunar New Year patterns to give to my friends as a gift. I thought you might also want to, so here are some designs I liked! I hope you'll join me and make them.
Let's welcome the new year with these 15 Lunar New Year Crochet Patterns!
Affiliate Disclaimer:
Derpy Monster is supported by our readers. When you buy through links on our site, we may earn an affiliate commission, at no additional cost to you.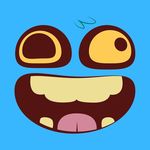 About the author
Astha Bhandari
Hey I'm Astha! I love listening to music, writing, and painting. My favorite thing to do is try new things and listen to new perspectives. I try to learn one new thing every day. I'm also a student at Stanford University studying on the Pre-Law track. I hope you enjoyed reading as much as I enjoyed writing :)
"To practice any art, no matter how well or how badly, is a way to make your soul grow, for heaven's sake. So do it." – Kurt Vonnegut