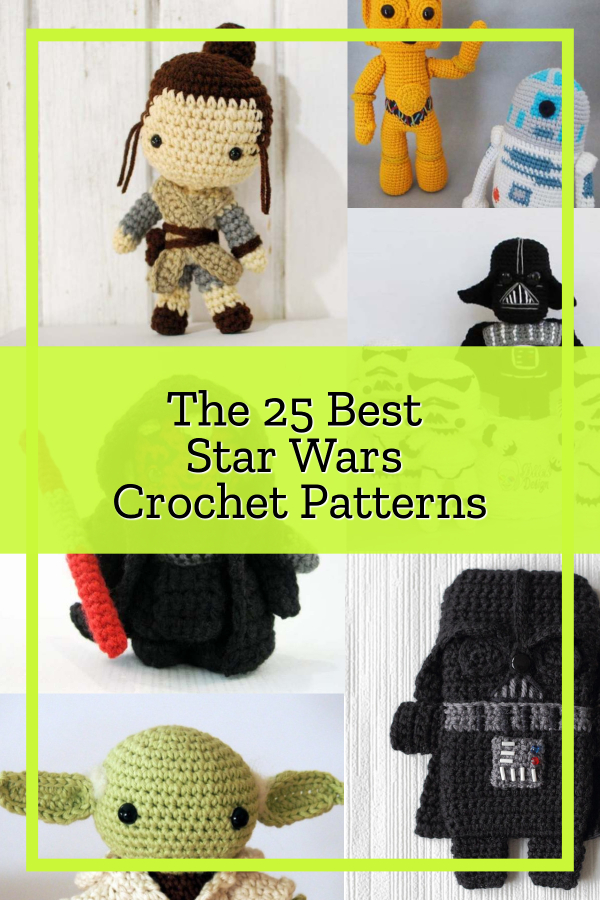 Ever since I was a kid, I've been in love with Star Wars. The idea of traveling across space, discovering other worlds, and having intergalactic battles is just mind-blowing for me. From the dense forests of Kashyyyk to the vast desert in Tatooine, you can find a great variety of fascinating creatures in the Star Wars universe.
I like Star Wars so much that the first amigurumi dolls I ever made were Star Wars characters, thanks to this book. My first amigurumi ever was a Stormtrooper, it didn't come out as good as I would've expected, but it's a good reminder that "practice makes perfect".
Note: This post only includes patterns of the Star Wars movie series. If you're looking for The Mandalorian's Baby Yoda patterns, I've created a separate post here.
Looking for a ready-made plush? Check these out…
And here are some books and kits if you want to start right away
Become a crochet Jedi with these 25 Star Wars crochet patterns.
Affiliate Disclaimer:
Derpy Monster is supported by our readers. When you buy through links on our site, we may earn an affiliate commission, at no additional cost to you.

About the author
Adriana Maronese
I taught myself how to crochet a few years ago and haven't been able to stop since then. I created this platform to help passionate crocheters like me feel inspired to create more. Because I truly believe life without art would be just boring.
"To practice any art, no matter how well or how badly, is a way to make your soul grow, for heaven's sake. So do it." – Kurt Vonnegut