I don't know any little girl who does not like dolls. I used to love and cherish the ones I had so much when I was a kid - that was many, many years ago -, and the doll that I liked to dress and pamper the most was a rag doll. Why? Because she was soft and easy to dress without having to remove her arms or head. You know what I am talking about. The first time my plastic doll had her arm pop out while putting on her dress, I freaked out. And just like rag dolls, crochet dolls also make great replacements to avoid these "accidents".
But you don't necessarily need to be a little girl to like crochet dolls. They are perfect gifts for women and men of every age. Crochet dolls are easy to customise, so you can practically make a crochet version of anyone, including friends and family. You can choose to make a big crochet doll or a miniature one, change the hair to your favourite colour, crochet tons of different outfits and accessories. Our team at Derpy Monster has put together a list of the cutest crochet dolls that we could find for you to pick from. We guarantee that you will enjoy making them as much as we did.
Want to learn how to make your own crochet dolls? Check out these online courses...
We have put together a list of our favorite 25 crochet doll patterns. We guarantee that you will enjoy making them as much as we did!
Affiliate Disclaimer:
Derpy Monster is supported by our readers. When you buy through links on our site, we may earn an affiliate commission, at no additional cost to you.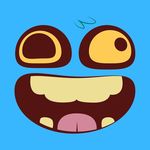 About the author
Rubeina Sheik Hossen
Rubeina is a Content Writer and Senior Digital Marketer from Mauritius, with a passion for relationship building between brands and customers. When she's not managing digital marketing strategies, she likes to spend time doing crochet and other crafts.
"To practice any art, no matter how well or how badly, is a way to make your soul grow, for heaven's sake. So do it." – Kurt Vonnegut